The first The Positive Edge prints were originally produced, starting in 1986, in order to give something personal and inspirational during holidays or other occasions, to make something out of the ordinary and of lasting value. The business was incorporated in 1999 for the purpose of producing high quality limited edition collectible prints that motivate, educate, and inspire. We create a minimum of one print each year!
Our prints are the result of creatively combining illustration and calligraphy with the potent words of some of the important figures in our history, often American history, highlighting historical and contemporary authors and outstanding accomplishments.
There are now 32 prints available in our shop. Let us share them with you!
BILL kenney

cofounder of
the positive edge
Bill's experience guides content and product direction.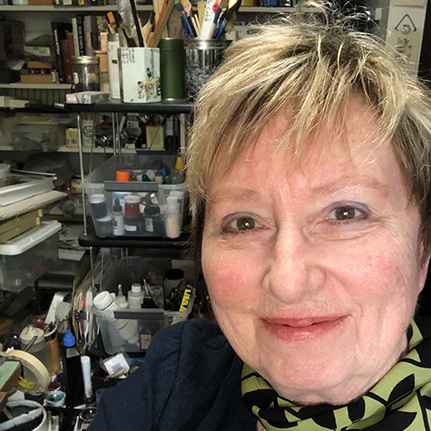 Ann Miller

cofounder of
the positive edge
Ann guides and researches content and creates graphic content for Positive Edge prints. She is an artist and teaches calligraphy and letterform at Academy of Art and San Francisco Center for the Book. She works with clients through her business M2 Design. Visit her website!
Our prints and posters are often used for special award gifts and tributes
Co-founder Bill Kenney presents a Positive Edge print as part of the award for the outstanding scholarship of a recipient of the William Fitzgerald Kenney award at a recent ceremony at the University of San Francisco.
Traditional tools are used to produce the sense of history
Bamboo and brush and metal broad and pointed pens provide a wide variety of styles for our prints.
Our prints are processed on the four color heidelberg press.
Other printing options are available for custom work.